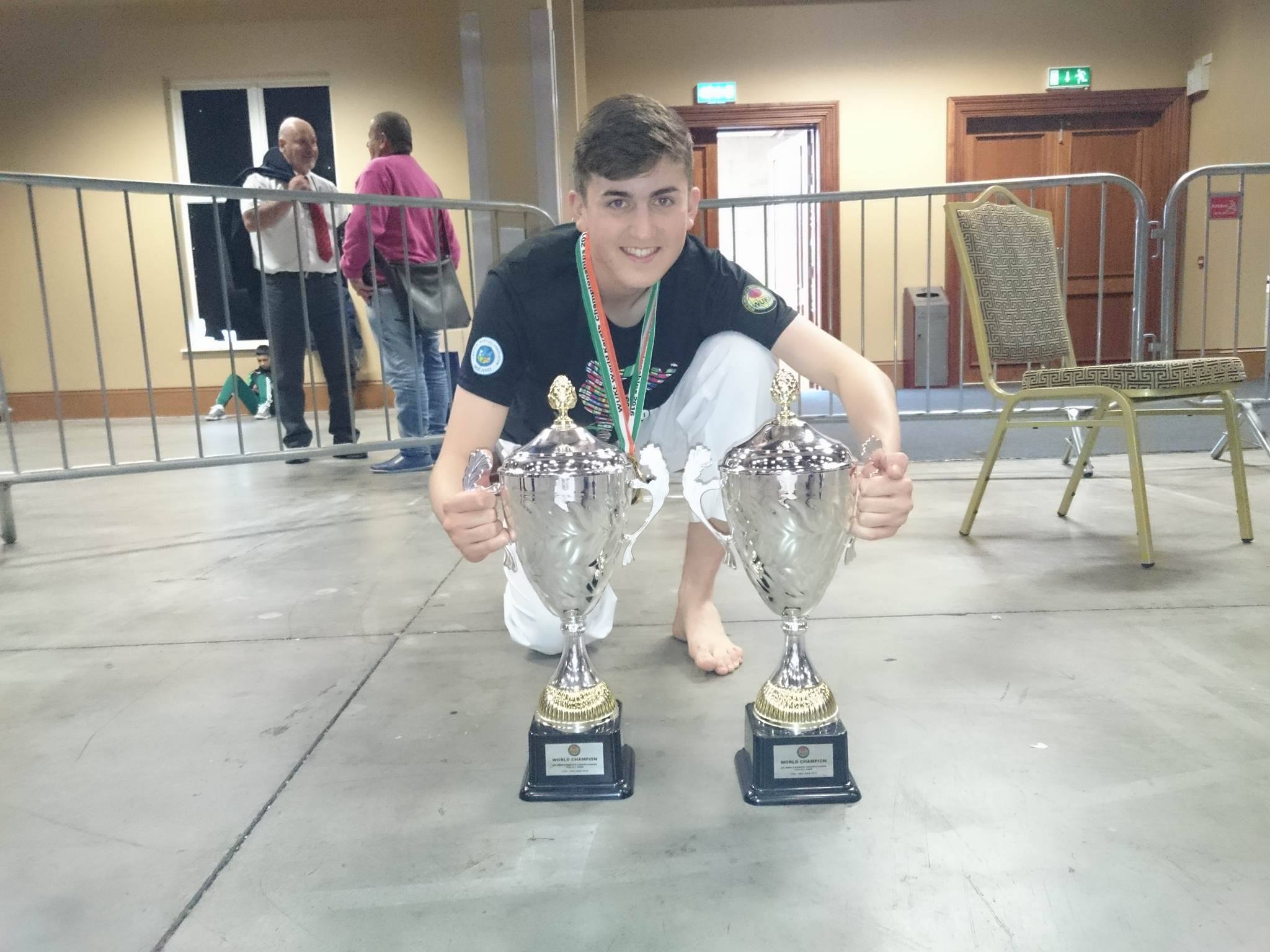 Craig McDonald is a sixth year pupil and sports enthusiast. He became a sports leader last year and has been running the sports 4 all club on Friday lunchtime ever since. This year he is also coaching a Primary 3 football team in St Peter's Primary. In June he won the WUKF World Karate Championships, 18-20 team rotation and individual team fighting.
What got you interested in sport?
I got involved in sports because I had an interest in playing a wide variety of sports from a young age. I've always had an interest and wanted to be involved with sports.
Why did you want to become a Sports Leader ?
 I was inspired to be a sports leader as I realised the importance of my own coaches as a youngster and the difference they could make to ensure people enjoyed sports and could improve at the sport. In this role I am able to interact with youngsters and try to encourage and them to improve and most importantly enjoy the sport that they are taking part in.
What is your favourite sport?
I really like football, golf and karate but I'd have to say karate is my favourite sport. Competing at the highest level has given me the opportunity to visit countries I would not ordinarily have visited such as Serbia and Poland making friends from different countries along the way. I really enjoy the training as it keeps me fit and prepares me well for competitions.
---
The Sports 4 All Club is one of the most popular clubs at St Matthew's. Once a week pupils are given the opportunity to try out new sports which they may have not played before including Wheelchair Basketball,Sitting Volleyball and Boccia. Boccia is described by the Great British Boccia Federation as 'a sport designed for athletes with severe impairments and has no Olympic equivalent . It is a target ball sport similar in principle to bowls but is played inside with soft leather balls. It is a sport of intriguing tactics; incredible skill and nail biting tension.' These sports differ from some of the other clubs on offer as they place everyone, no matter their physical ability, on an equal playing field.