Welcome to St Matthew's Academy
Digital Learning!

Here on our Digital Learning page you will find online learning resources including guides to support the use of Microsoft Teams and other Microsoft Applications.  Updates can also be found on Twitter via @StMattsLearning.
Our Digital Learning and Teaching Policy can be accessed by clicking here.
Digital Schools Award
We were awarded the Digital Schools Award on 19th April 2021 in recognition of excellence in integrating ICT into learning and teaching.  More information about the Digital Schools Award can be accessed by clicking on the link below.
Pupil Digital Learning Handbook
Our Pupil Digital Learning Handbook provides the following information:
Digital Learning Expectations
Criteria on 'What makes an effective Digital Learner?'
Safer Schools App
Using Microsoft Teams
Using Class NoteBook
To access the handbook, click here.
Achieve Online Study Toolkit
All pupils in S4-S6 now have access to an online study toolkit through Achieve which they can use for revision.  Guidance on how to sign up and access the resources for a range of subjects can be found here.
Codes for different classes will be provided by Class Teachers.  To link up your class codes to the courses are undertaking, click here for a step-by-step guide to show you how.
Online Learning Resources
St Matthew's Academy Library Blog
On our library blog you will find information about library related events and activities, links to useful resources, book reviews and recommendations to support you on your learning journey.  Click on the link above to access the blog.
Saint Matthew's Experience Podcast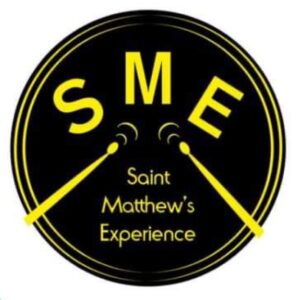 Music Department podcast featuring the musical talents of pupils from every year group.  There will be interviews, news bulletins, and other interesting items included in the programme.  Click the link above to tune in.
History Department podcast to support learning at home for all year groups.  Click the link above to tune in.
St Matthew's Academy Family Learning Blog
On our family learning blog you will find learning resources for pupils and parents/carers as well as information about family learning events.  Click on the link above to access the blog.
Developing the Young Workforce Blog
On our DYW blog you will find careers information to support subject choices in addition to support on completing applications and interviews.  Click on the link above to access the blog.
Microsoft Teams Support Guides
To open a support guide, click on the relevant download link below.  Documents will open in a new window.  For most files, adobe reader (or similar PDF file reading software) is required.
| | |
| --- | --- |
| Support Guide | Link |
| Remote Learning Guide for Parents and Carers | Download |
| Digital Learning Expectations | Download |
| Accessing Glow Email | Download |
| Downloading the Microsoft Teams App | Download |
| Signing in to the Microsoft Teams App | Download |
| Joining a Team Using a Code | Download |
| Submitting an Assignment | Download |
| Resubmitting an Assignment | Download |
| Turning on Channel Notifications | Download |
| Live Session Support for Pupils | Download |
Digital Skills Week 2021
Monday 6th – Friday 10th December
06.12.2021 – Digital Learning Expectations

The Sway presentation can be accessed by clicking the link. St Matthew's Academy Digital Learning Expectations set out to ensure that online learning is effective and enjoyable. These have been written in line with our Promoting Positive Relationships Policy and reflect the expectations within the physical classroom.

Digital Learning Expectations
07.12.2021 – Recap of Glow and Signing in to Microsoft Teams

The Sway presentation can be accessed by clicking on the link. This will provide support on how to sign in to Glow, access glow email, download Office 365 and how to sign in to the Microsoft Teams app.

Recap of Glow and Signing in to Microsoft Teams
08.12.2021 – Submitting Assignments in Microsoft Teams

The Sway presentation can be accessed by clicking on the link. You can get an overview of all assignments due, in date order within Microsoft Teams. You should upload responses to these assignments online and you will find instructions on how to do this in the presentation.

Submitting Assignments in Microsoft Teams
09.12.2021 – Using Class NoteBook within Microsoft Teams

The Sway presentation can be accessed by clicking on the link. The Class NoteBook is being used across the school to share class notes, worked examples and homework. Pupils also have the opportunity to work together on tasks within the collaboration space.

Using Class NoteBook within Microsoft Teams
10.12.2021 – Safer Schools App

The Sway presentation can be accessed by clicking on the first link.
The aim of the Safer Schools App is to help educate, empower, and protect children and those charged with helping to keep them safe as they navigate the world of technology and social media. Pupil codes have been emailed to them and parents/carers will receive theirs via text.

Safer Schools App

Safer Internet Day 2022
Tuesday 8th February