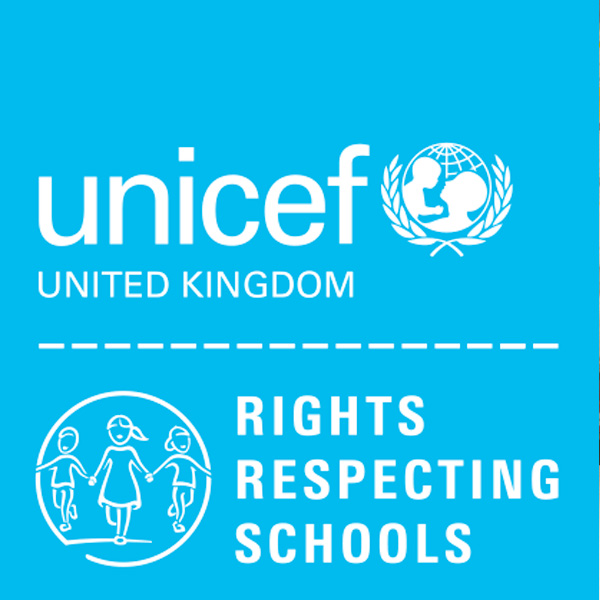 A
t Saint Matthew's we pride ourselves for our good relationships with pupils.  We also have strong values and a great ethos.  Therefore we feel we are already in a strong position to achieve the Silver award for being a Rights Respecting school. 
Rights Respecting Schools is a program designed by UNICEF to encourage schools to educate their pupils, and adults, in the United Nations Convention on the Rights of a Child (UNCRC).  This convention has been signed by governments world wide and put into law in almost all of them.  This means that everyone worldwide is working towards making sure that all children have access to their rights in order to allow them to survive and be healthy but also to thrive and reach their full potential.
In order to progress along the programme (we already have the Bronze award) we need to become "Rights Aware".  This means we need to model and practice Rights Respecting behaviours (which we already do) and also teach and learn about rights.  We've identified many areas where we already do this but we need to make it clearer to the pupils when they are learning about their rights.  Therefore, over the coming months we are going to highlight to the pupils which lessons are about their rights, deliver some cross-curricular projects highlighting rights and put up more displays around the school.  There will also be a Right of the Month, which teachers will discuss with the pupils.  We are encouraging the pupils to go home and discuss this with the adults in their life, at home.  Please support us by asking your child about what they've learnt in regards to their rights.
Mrs Walton is leading the Rights Respecting School work in Saint Matthew's Academy. Here she provides a short update on the priorities for the session ahead:
"At St. Matthew's the safety and wellbeing of our pupils is paramount.  As we care so much about the health, safety and wellbeing of our pupils we decided it would be fitting to embark upon the Rights Respecting Schools programme. This will allow us to not only gain recognition for our position as a caring school but more importantly further develop our pupils by educating them on their rights and encouraging them to realise their importance as individuals.  As part of our journey we are currently working towards a Silver award and we were due to be accredited for this in June.  Due to the pandemic this has been delayed.  What we are also painfully aware of is the fact that many of the rights of our pupils have also suffered due to these events.  Pupils have been denied their right to many of the UNCRC articles such as:-
Article 12: Respect for the views of the child
Children's voices have not been a part of the big decisions being made in the country.  We want to ensure that their voices are heard again and that all their fears and concerns are listened to.
Article 19: Protection from violence, abuse and neglect.
Children who normally enjoy the respite that school provides from difficult home lives are being denied this.  We look forward to welcoming them back and trying to resume the consistency and safety that the school provides them.
Article 28 and 29: The right to education and the goals of education
Children are being deprived of their teachers, group work and school environment.  We look forward to welcoming them back and doing our utmost to help them all catch up with their education.
Article 31: Leisure, play and culture
Children have been unable to get outside to play, meet friends, enjoy sports and much more.  Not all children have had access to a garden further denying them of this right.  We can't wait to have our pupils back and allow them to enjoy safe play and leisure activities again.  While this may look different to before with social distancing measures it will still allow our pupils to enjoy this right again.
While all of this has been to protect their right to Article 24: Health and Health Services we, as a school, recognise how much our children have missed out on and how much they have had to sacrifice.  That is why incorporating these rights back into our children's lives is a top priority for the school in our planning for a safe return in August. We will continue to focus on Article 24 with hygiene measures in place but we will also be able to reintroduce the other rights too.  We have thoroughly missed our School, our classes and each and every one of our pupils and we can't wait to return and welcome them all back.  We are fully committed to ensuring that our pupils continue to learn about their rights and start to fully enjoy all of these rights again upon their return to School."