In 2011 ten beautiful sculptures made from books mysteriously appeared at libraries and cultural institutions across Edinburgh. The sculptures came with a simple message: 'a library is so much more than a building full of books… a book is so much more than pages full of words… in support of books, libraries, words, ideas'. To this day, no one knows how they arrived and the identity of the sculptor remains a secret.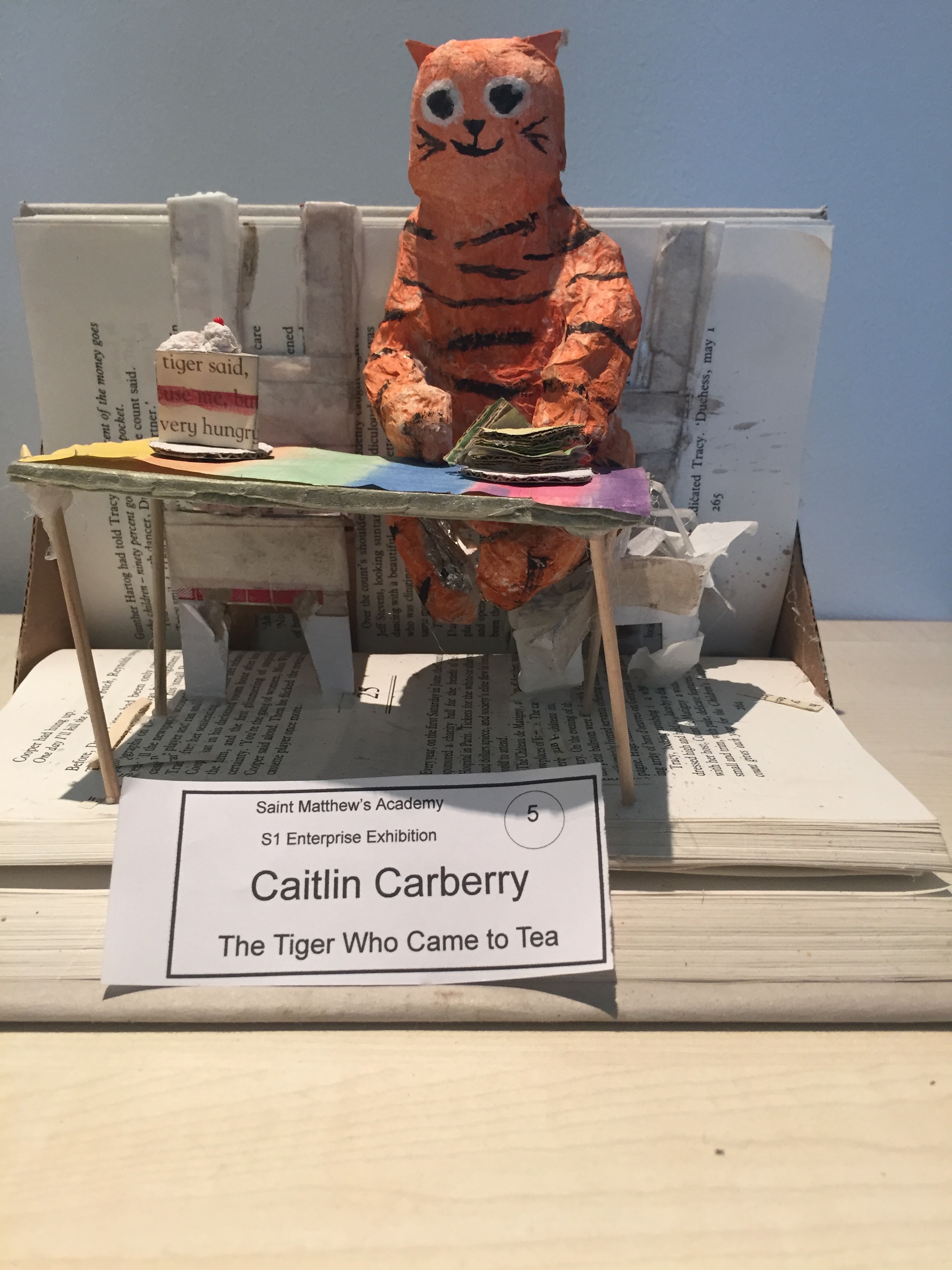 The book sculptures traveled around the country in the Gifted exhibition. This was designed as a tribute to the presence and vitality of libraries and arts institutions in Edinburgh and across Scotland, and to the generosity of the anonymous artist's gesture. The sculptures were also intended as a gift to the communities which supported such places.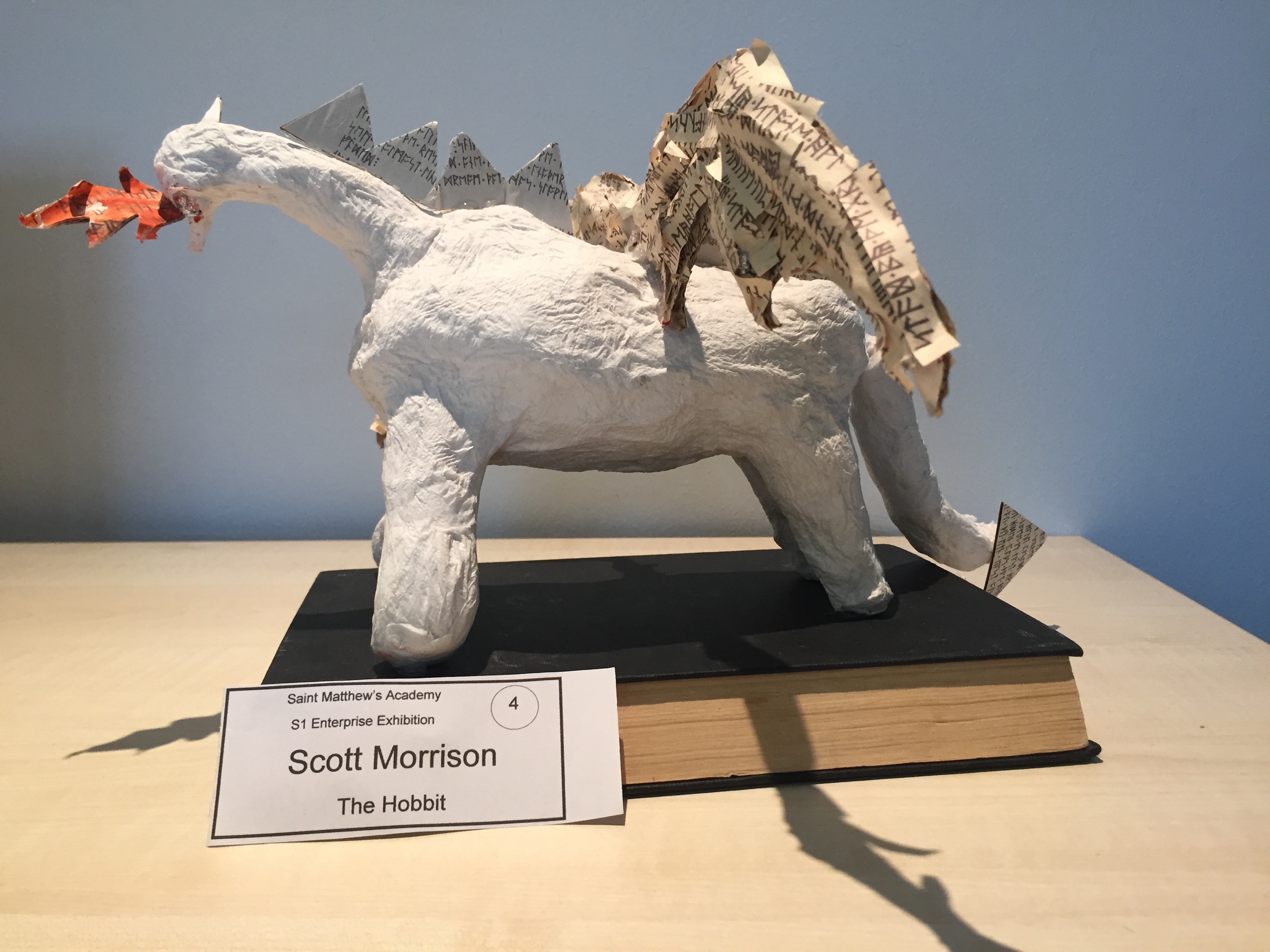 In response to this 1st year Enterprise pupils created their own book sculptures based on a favourite childhood, or current book. Work began by deciding on key characters and events within their book and through initial research and creative thinking pupils began to create paper sculptures suing paper mache. They created a scene or character from the book and used text from their chosen book as the final layer. The book sculptures were displayed in the Enterprise exhibition and Tidelines book exhibition at the Harbour Arts Centre in Irvine.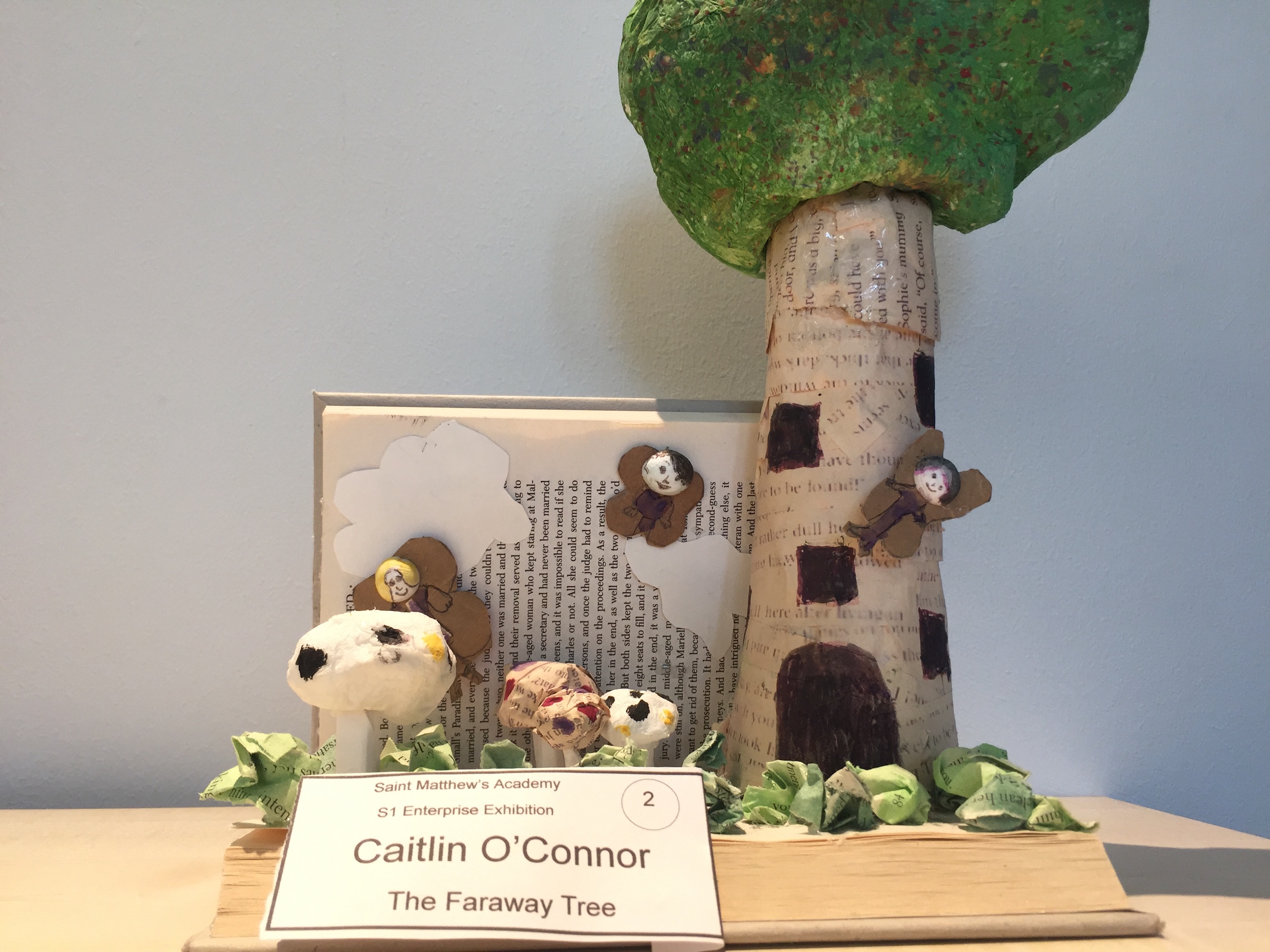 Thank you to Mrs Bell and her enterprise pupils.
The Book sculptures are currently on display in the library for everyone to see.